hmmm... I think it just got a few degrees cooler in hell...
- anonymous
yeah, real funny!! You're joking, right?
- anonymous
Those are just a few of the heartfelt congratulations we received from friends when we told them we finally decided to get married. I guess after being together for so many years, a few people assumed we had sworn off the ceremony and rites of marriage.
In reality, we both decided that it was time to finally get married and formalize what we had become together over the years. It had become too easy to let life (and the years) slip by and not take the time to recognize and celebrate our special relationship.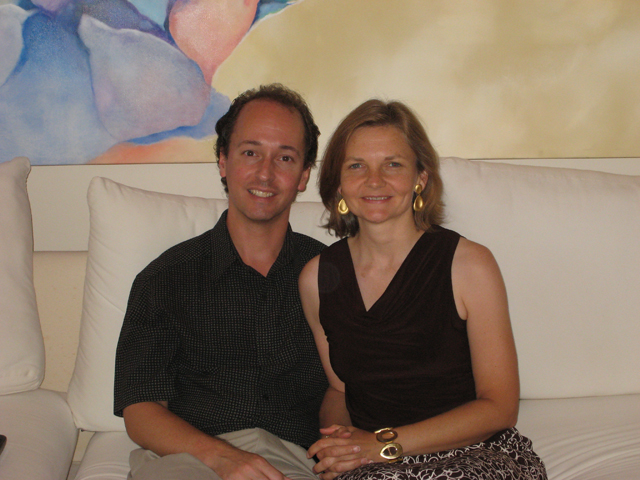 We created this website to keep our friends and family current on all our wedding events and plans. As we started the planning process we decided that we wanted a unique and special event -- something that was enjoyable and stress-free for both ourselves and for all of our friends and family.
And since we decided to hold the event here in Northern California, arrangements have been made in an attempt to keep the trip as inexpensive as possible for anyone traveling to San Francisco -- an especially important consideration with the current economic climate.
Please browse this website for more background and planning information for our wedding. This cool widget actually tracks the visitors to this website -- click on it to get a larger map.
---
We first met in 1992 when we both worked for GRiD Systems, a Silicon Valley computer company that was an early innovator in laptop and pen-based computers. As Kevin remembers, it took more than a few smiles and impromptu conversations to get Lynne's attention. Add on a few lunches and stalking her to her softball games, and we started dating. When the company was shut down a few years later, we started working for different companies but continued as a couple. Kevin is currently working for NVIDIA, a semiconductor graphics company he joined as a startup in 1994.
Lynne remembers it a bit differently. Asked to describe Kevin to those who didn't know him, she would explain that "he is the most well-adjusted person I know". She is still trying to decide if that is actually true or not. After many long years of working for companies large and small, Lynne has been taking the past few years off to enjoy her hobbies and improve her tennis game.
We both hope you are able to join us for our celebration in June!!